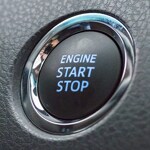 It's no secret that the Toyota Camry is a midsize sedan that has gained popularity for its high performance. Below are excellent examples of why this car is outstanding.
Fuel Efficiency
Buying a Toyota Camry is financially wise. For starters, you can save money because of its fuel efficiency. The standard model gets 29 mpg in the city and 41 mpg on the highway. The powertrain options contribute to exceptional fuel economy.
Torque-Control All-Wheel Drive
If you drive in rain or snow, the Torque-Control All-Wheel Drive feature in the Toyota Camry will come in handy. That's because it has the ability to identify issues with the wheels related to slippage. It will then adjust the torque. In addition to boosting performance, it also optimizes safety.
How about taking a Toyota Camry for a test drive? We're here to help make that happen. Visit Steet Toyota of Yorkville in Yorkville, NY today!