We'd like to extend a huge congratulations to our Sales Manager, Brian Mathias, on his recent graduation from the National Auto Dealers Association Dealer Academy! The Dealer Academy is a rigorous, year-long course for employees within a car dealership. The employee must apply to the program, and be sponsored by the dealer principal to be accepted. This is the 44th year the program has graduated a program, and the 473rd class that has graduated! The academy headquarters is located in Tysons Corner, VA, but since the pandemic, the course is now offered online as well.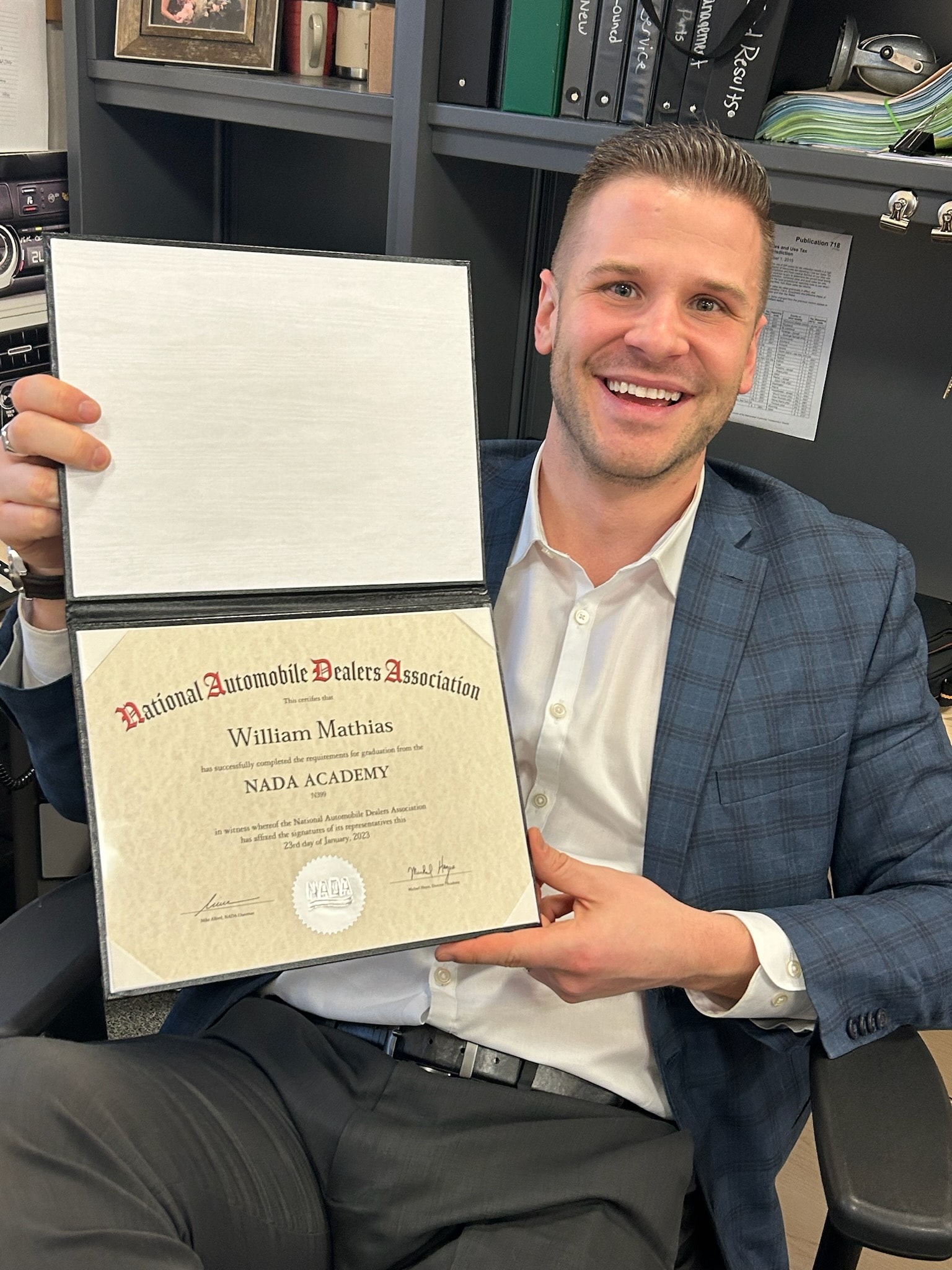 For an entire year, Brian undertook 4 hour classes, 2 days a week with many long hours of homework assignments, discussion boards, and group projects. He said he thoroughly enjoyed the process, and getting a better understanding of the departments that he doesn't normally work in as the course goes through the inner-workings of a dealership, with each unit covering a different department of the store.

He had a great group of men he worked with on projects throughout the year, that he looks forward to staying in contact with as this has provided a great networking opportunity for him! We are so proud of his accomplishments and look forward to seeing what ideas and strategies he is able to implement within Steet Toyota of Yorkville!